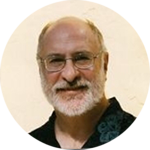 Robert Rosenfeld
V.P Legal
J.D., LL.M., Esq.
Mr. Rosenfeld holds both a professional law degree (J.D.) and a research degree (LL.M.) from the University of Manitoba. He has been employed by the federal government in adjudicative positions; was a magistrate for a common pleas court; and, hearing officer for the Ohio Supreme Court. 
He has over forty years of experience in contract matters, business organizations, not for profit organizations, commercial law, and, general legal matters.  He has represented a national bank, small businesses,  international corporations, and individuals from all over the world. 
He has taught in numerous paralegal education programs, and, other college-level courses.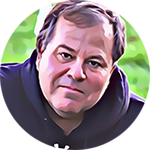 Albert Harlow
(President)
AL graduated from the University of Colorado in Boulder and attended graduate courses at the University of Fairfield and the School of Visual Arts in New York City. An entrepreneur, he went on to start 5 successful businesses, the last one being Click IT. He uses his personal skills when helping customers deal with the unexpected that often happens in the tech field. He started Click IT in 2012 and besides watching the bottom line, he is focused on internet marketing for Click IT and exclusive clients.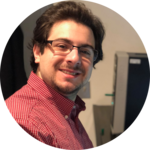 Greg Zuccaro
Service Coordinator
B.A., M.S.
Mr. Zuccaro holds a Masters of Science (M.S.) from the University of Cincinnati in Accounting and Information Science, and a Bachelor of Arts (B.A.) from Michigan State in the same field of study.  He has six years of progressive experience in the management of audits, troubleshooting SQL systems, and, other computer systems. 
In his capacity as a team leader for audits, he lowered audit costs for his clients by 30%.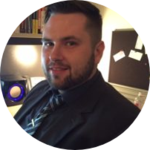 Christopher Fredrickson
Operational Manager
Chris is a graduate of Hiram University in Marketing. His initial experience in running business operations was gained when he was the manager of several pizza restaurants. He also ran his own IT small businesses primarily dependent on labor, speed, and technical skills. He has been with Click IT since 2015 and has run operations for Click IT Connect Corp. since 2016.