Click IT is "Your Local IT Department"

TM
Since 2012, Click IT has helped thousands of businesses and consumers with their day-to-day challenges managing their IT from a small suburban location on Main Street in Chagrin Falls. Many in our area now depend on Click IT for solutions, products, and, services relating to all things to do with their technology; where their lack of resources does not prevent their capability to use IT at its fullest benefits.
Our mission now as an emerging franchise is to become the "Local IT Department" for communities surrounding Main Streets throughout the USA and beyond. When visiting a Click IT bricks-and-mortar store, our primary purpose is to turn ones' vision into reality; making transitioning IT easier; and, improving the customers' experiences using technology. Our 10 years of experience and expertise running our own store, aligned with our selection of our best-in-class suppliers, as well as our ongoing growth and team's commitment, has propelled Click IT far ahead of any competition.
As your "Local IT Department", Click IT's vision is to excel in providing businesses, organizations, and households with IT solutions, services, and products at lower costs and exceptional personalized service. Our unique approach is to deliver the best-in-class IT in a personalized and trustworthy manner through a growing franchise network of Click IT stores managed by exceptional and engaged owners. Click IT was founded on the principle that technology should just work and fully benefit its users. We have carried this philosophy to our franchise network, so one does not have to be a "geek" to own a Click IT franchise. See our Ideal Candidate.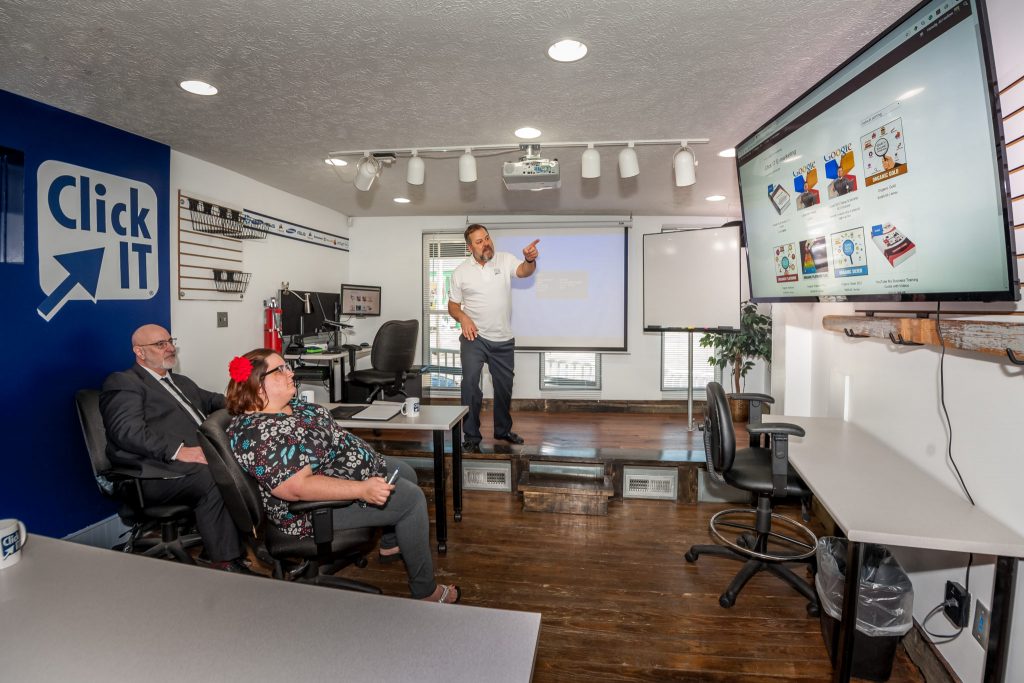 Over 12 Divisions of Services, Products & Solutions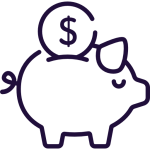 Saving Our Customers Time and Money
"Buying all your IT services and products from one trustworthy and local provider can save up to 50% in your total ongoing operating expenses, not to mention the time-savings and convenience!"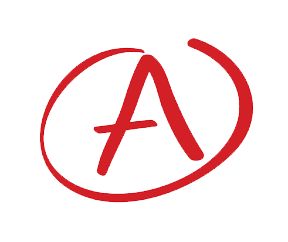 Uniquely, Click IT delivers best-in-class managed services in a retail store setting, concierge-style, where the customer is king. Our business addresses a grossly underserved market of small businesses and residents, with 12 categories of over 100 services, products, and solutions. (See https://clickitstores.com/shop/.)
How Click IT Organically Came About:
10 years ago, Al Harlow was running a software development business where the Chagrin Falls Historical Society is housed today with a bank of servers in a co-location facility in downtown Cleveland and 15 or so employees. This included two systems administrators. Al's business was building web applications.
Now, these system admins were the businesses' go-to guys to set up and fix the computers in the office for the employees.
All through this time, friends and customers were asking if Al could help them with their computers, and it got to the point where he finally decided to put up a shingle outside the back doorway entrance, that said "Computer Repair".
Well, in no time, doing computer repair turned into a surprisingly good income stream, especially when we figured out how to combine it with ongoing managed services! The business entailed fixing it, monitoring it, and then billing for it, monthly, or yearly. Two guys were able to monitor and maintain hundreds of devices without leaving their chairs. All of these services were systematic and for the most part, automated. This was a geek's dream.
Except for the fact, that someone in the front office needed to speak with the customers, and be good teachers and listen -- and not be upset repeating themselves constantly.
So today, Click IT has a 1,200 square foot retail store on Main street, uniquely providing IT services, in the center of Chagrin Falls; wherein 2020, during the pandemic, as an essential business we never shut down. In our stores, we have TV screens with menus of our most commonly bought items, so customers see the costs and details right upfront. Like when you're at McDonald's and ordering a burger, which was the inspiration for this.
Chagrin Falls is a small suburban town, and like many small towns, it's a bit secluded. Inside a 5-mile radius, there's only a population of 55,000 residents and at last count, just 3,000 businesses. This is a small market area.
So, several years ago, Al thought, "this is a perfect model for a franchise." He saw the opportunity. He realized that we have this computer industry focused primarily on hardware, not services, and what people need the most help with, especially when their businesses were depending on staying connected in a dangerous world, was services - more specifically, managed services.
People desire good, steady employment, where they are in control of their own destiny.
Click IT has the systems, the know-how, the "best-in-class" vendors and relationships --- in a nice little historical destination village, where people come to eat popcorn while walking around to see the falls and shops, many of whom are now customers.
The Click IT store in Chagrin Falls, operating since 2003, now has over 2,500 customers, and manages over 1,000 computers daily, watching over their business networks and helping them with their email, backups, security, printers, websites, and anything related to I-T.
Click IT of Chagrin has an A + rating from BBB and a 5-star Google ranking, with over 12 websites that generate web traffic that translates into foot traffic.
Our desire now is to continue building a strong network of Click IT store owners around the country, using Click IT's proven business model developed over 10 years. The market is so large the belief is that Click IT can grow to have thousands of stores, nationwide.
Learn more about how you can become a part of our growing network by visiting https://clickitfranchise.com.