IT PRODUCTS
Innovative, Targeted, Disruptive, Timely & Scalable
IT SERVICES
Secure, Reliable, Accessible, Maintained & Managed
IT SUPPORT
Available, Aware, Attentive, Preventative & Constant
IT SOLUTIONS
Recognize, Measure, Conceive, Manage & Develop
Click IT is your local IT Department
TM

Since 2012, Click IT has helped thousands of businesses and consumers who depend on us for providing solutions relating to all things to do with technology. Our mission is to become the IT department for every small organization so they succeed in using technology to its fullest benefits, to enhance their vision, make it easier, save them money and improve their bottom line. Our years of experience and expertise, as well as our on-going growth and commitment of our team, has propelled us far ahead of any competition.
As your local IT department, Click IT's vision is to excel in providing businesses, organizations, and households with IT solutions, services, and products at lower costs and exceptional personalized service. Our unique approach is to deliver best-in-class IT in a personalized and trustworthy manner, through a growing franchise network of Click IT stores managed by exceptional and engaged owners. Click IT was founded on the principle that technology should just work, and not be so hard in benefiting its users. We have carried this same philosophy onto our franchise model now available, so one does not have to be a "geek" to own a Click IT franchise. See our Ideal Candidate.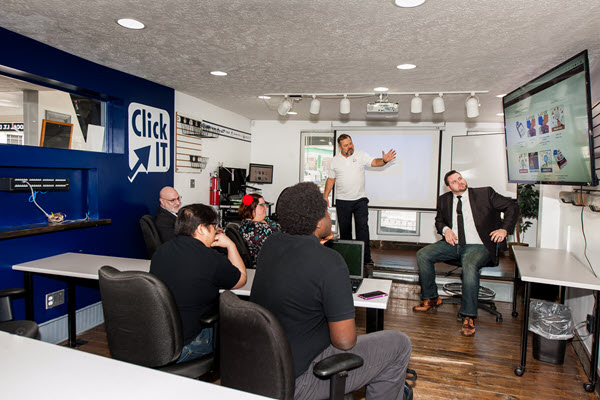 Out-Source Your IT to the Best-in-Class
Today, it's more about the information we all have than the technology we use to display and manage it. The Click IT Group was formed to manage all the devices that we use daily, woven in the fabric of our lives, where, under one umbrella, over 12 IT products, services, and solutions are provided in a manner that saves our customers time and money. Each division shares the same overhead, utilizing the economies-of-scale, with specialized TEAM knowledge in their area of concentration in IT.
Click on any category below to learn more about that IT specialty. For business customers especially, this translates to significant savings when dealing with one managed service provider (MSP) who earns their trust, one solution at a time.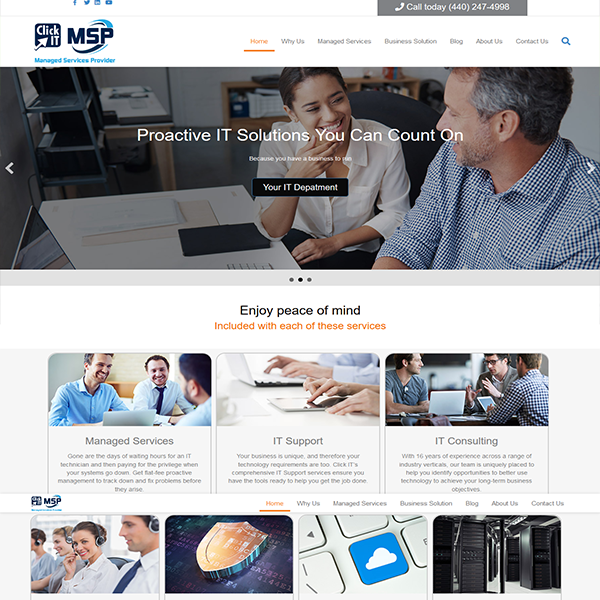 Click IT MSP (for "Managed Services Provider") focuses on providing IT services to small and medium-size businesses. At Click IT, we manage, monitor and protect hundreds of computers across Northeast
Click IT Franchise is an investment opportunity.