Make Appointment with Management
Customers, franchise candidates, and prospective clients are welcome to make an appointment with our management here. It's easy. Just pick the person and then the type of appointment you want to make. It will be automatically scheduled. NOTE: No solicitation appointments will be accepted, so please refrain from making these type of appointments here. Thank you for your cooperation.
Prospective Franchise Owners: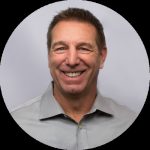 To help qualify franchise owners, so neither they nor us makes a mistake, at no cost to our franchise candidates, we found an independent franchise consultant, David Whalen will objectively match a franchise system that fits the previous work history, acquired talents, and financial goals and objectives of our franchise candidates. At Click IT, seek franchise owners who fit our desired traits. See https://clickitfranchise.com/ideal-candidate for more details.
Learn more by contacting David directly at http://www.2020fc.com/ or schedule an appointment.