One of our core values is "diversity". When deciding on an employee, we primarily look for qualities that include knowledge, dependency, talent, drive, honesty, and loyalty. Our team is categorized into three groups: 1) Executives, 2) Managers, and 3) Administrators. Our size dictates that many of us wear multiple hats.
Team Leaders / Division Managers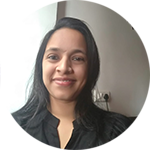 Ginny Young
Lead Developer
Ginny is the Lead Developer at Click IT Group. She has worked here since 2017. She has extreme knowledge of Technical Details of all the products. Ginny earned a Masters of Computer Applications from Gujarat Technological University. Prior to joining the Click IT Group, Ginny worked with S&P Global as an Assistant Manager of the Web Design Group. Her Leadership skills and technical knowledge makes her a very significant contributor at the Click IT Group.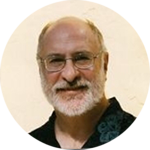 Robert Rosenfeld
Exec. V.P. Legal
J.D., LL.M., Esq.

Mr. Rosenfeld holds both a professional law degree (J.D.) and a research degree (LL.M.) from the University of Manitoba. He has been employed by the federal government in adjudicative positions; was a magistrate for a common pleas court; and, hearing officer for the Ohio Supreme Court. 
He has over forty years of experience in contract matters, business organizations, not for profit organizations, commercial law, and, general legal matters.  He has represented a national bank, small businesses,  international corporations, and individuals from all over the world. 
He has taught in numerous paralegal education programs, and, other college-level courses.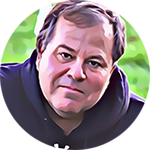 Albert Harlow
President & CEO
AL graduated from the University of Colorado in Boulder and attended graduate courses at the University of Fairfield and the School of Visual Arts in New York City. An entrepreneur, he went on to start 5 successful businesses, the last one being Click IT. He uses his personal skills when helping customers deal with the unexpected that often happens in the tech field. He started Click IT in 2012 and besides watching the bottom line, he is focused on internet marketing for Click IT and exclusive clients.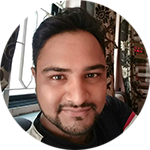 Josh Young
Web Application Manager | Technical Director
Josh is the Web Application Manager and Projects Director with a high degree of experience and management skills. His roles include doing Graphic Design, Art Direction, Website Development, and Maintenance, among many other technical matters requiring his level of understanding and capabilities. He has worked for the Click IT Group since 2017. Josh is responsible for the development and management of services available by the Click IT Organization. Josh has a Computer Science and Engineering degree from the Gujarat Technical University, having graduated in 2014. He and Ginny are brother and sister.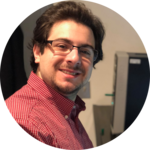 Greg Zuccaro
Service Coordinator
B.A., M.S.
Mr. Zuccaro holds a Masters of Science (M.S.) from the University of Cincinnati in Accounting and Information Science, and a Bachelor of Arts (B.A.) from Michigan State in the same field of study.  He has six years of progressive experience in the management of audits, troubleshooting SQL systems, and, other computer systems. 
In his capacity as a team leader for audits, he lowered audit costs for his clients by 30%.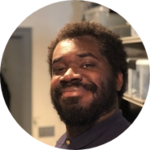 Trayvon Brock
Technical Manager
Mr. Trayvon Brock, a graduate of Hiram College (B.A.), is our Lead Service Technician. Mr. Brock's skills range from electronics through monitoring our customers' computer systems. Our clients rely on Mr. Brock's skills to install, diagnose problems, and, be their contact person for all of their successes.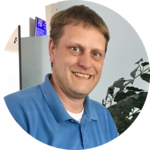 Derek Haffey
Senior Systems Administrator
MCP, MCITP

Derek Haffey achieved Microsoft Certified Professional status in 2005. He oversees the administrative infrastructure for key clients as well as Click IT's, having been with Click IT (on and off) for over three years. Among other technical skills, he is very knowledgeable in Windows, Linux, firewalls, Microsoft TMG, SQL, and Exchange. Over the past ten years he has progressed in his chosen profession.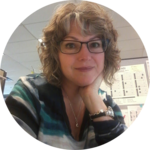 Shelley Varga
Accounts Manager
Shelley Varga has an extensive corporate background, including responsibilities as the Accounts Receivable Supervisor managing 7 direct reports, and Payroll Coordinator at Joann Fabrics. She joined Click IT in July 2017 and is responsible for all bookkeeping functions.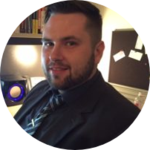 Chris Fredrickson
Operations Manager
Christopher Attended Hiram College for his Bachelor's Degree with a major in Computer Science and a minor in Entrepreneurship. He continued his education at Ashland University with a focus on Business and Sales. He has owned several different businesses including Pizza Restaurants, IT Companies, as well as Consulting Firms. He incorporated his first information technology business at 13 years old, focusing on low labor costs, speed of repairs, and extraordinary technical skills. The business was so successful he sold the company in 2006 and used the funds to pay a large portion of his college expenses. He has been with Click IT since 2015 and has been performing the duties of the Operations manager since 2016.